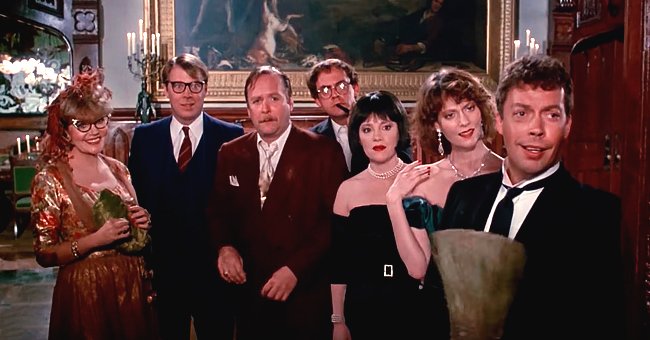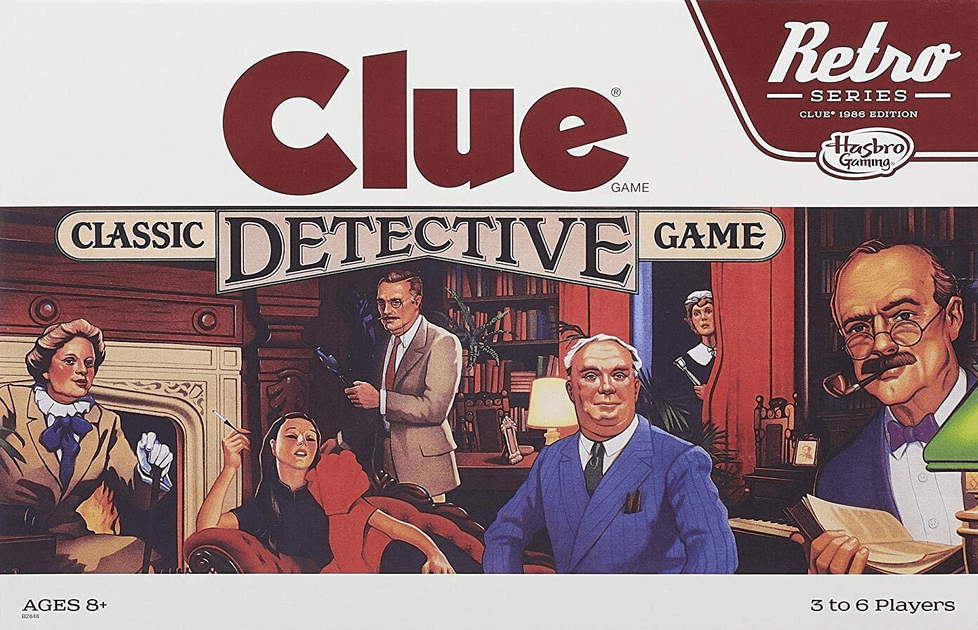 Murder Mystery #1: Murder mystery parody, CLUE
"Clue" (1985) was directed and conceptualized by Johnathon Lynn who was in collaboration with John Landis.
The film stars Tim Curry, Eileen Brennan, Colleen Camp, Bill Henderson, Howard Hesseman, Madeline Kahn, Jeffrey Kramer, Christopher Lloyd, Michael McKean, Martin Mull, Kellye Nakahara, Lee Ving, Lesley Ann Warren, and more.
It made history with the bold choice to release three different endings in theaters, so depending on what time and place you attended, the outcome could change. This was not overly successful and the film only makes sense if you see all three, but the experiment was significant none the less.
It was based on the board game Cluedo, created by Anthony E. Pratt who was holed up in his home in England during World War II when he created the game as an escape.
Sources/Further Reading and Listening:
https://en.wikipedia.org/wiki/List_of_films_based_on_video_games
Clip in episode: Ben from Parks & Recreation: https://www.youtube.com/watch?v=LCUze7kuNas
CELEBRITY HALLOWEEN BRACKET!
In celebration of HALLOWEEK, I had you all vote through my instagram account (@Ingloriousbaguettes) on your favorite celebrity costumes & based on the polls, I lined them up in a bracket, had multiple rounds, and landed on some winners. Here is how it went:
THE PLAYERS:
Sarah Michelle Gellar and Freddie Prince Jr. as Dirty Dancing
Sophie Turner, Joe Jonas + Friend as Paolo, Lizzie & Isabella in The Lizzie McGuire Movie
Sydney Sweeney & Maude Apatow as the twins from The Shining
Barbie Ferrara as Betty Boop
Kourtney Kardashian and Travis Barker as Patricia Arquette and Christian Slater in True Romance
Kourtney Kardashian and Travis Barker as Sid & Nancy
Kourtney Kardashian and Travis Barker as Winona Ryder and Johnny Depp in Edward Scissorhands
Hailey Bieber as "Oops I Did It Again" Britney Spears
Hailey Bieber as "I'm A Slave 4 U" Britney Spears
Hailey Bieber as "Baby One More Time" Britney Spears
Hailey Bieber as Rolling Stone Cover Britney Spears
Justin Bieber as Ryan Reynolds in Free Guy
Jessica Biel and Justin Timberlake + family as WIZARDS
Kendall Jenner as the robot woman in Mars Attacks!
Channing Tatum & Zoe Kravitz as Robert De Niro & Jodie Foster from Taxi Driver
The Weeknd as Vito Corleone / Marlon Brando's character in The Godfather
Harry Styles as Dorothy from The Wizard of Oz
THE BRACKET:
THE WINNERS: