"House on Haunted Hill" (1959) directed by Winston Castle… a movie that Elvira remembers seeing for the first time at 8 years old – her first horror!
This film stars Vincent Price as eccentric millionaire Fredrick Loren. He and his fourth wife, Annabelle, have invited five people to the house for a "Haunted House" party. Whoever stays in the house for one night will earn $10,000 each. As the night progresses, all the guests are trapped inside the house with ghosts, murderers, and other terrors.
Key Impact and Inspirations:
Much of the influence of this story originated in the works of Agatha Christie – whose iconic mystery novels invented the trope that is – complete strangers placed at a particular location under sinister circumstances – a trope that this film brought back into the zeitgeist in the 1950s – a few decades later.

House on Haunted Hill marked a significant pivot in horror cinema – when William Castle decided to start gearing his horror movies to a teenaged audience… the group they've really been targeting ever since.
Alfred Hitchcock credits this film as inspiring him to go and make the low budget movie "Psycho" (1960) – and we all know how well that did.
"Scream" (1996) showcases in perfect parody the bait & switch trope… when every good guy could be a bad guy. And it plays up the self awareness of being a B-Movie of this genre.

In House on Haunted Hill, we are fearful of ghosts, but there's a looming possibility that the house is not haunted by supernatural beings at all, but one of the guests themselves on a murderous rampage. The horrible thought that it could be someone among you, your trust dwindling and the solitude adding to your terror.
Or the terror that comes with giving people a choice – forcing your victims to bear the responsibility of their own demise. You are here because you put yourself here, because you wanted money. Was money worth all this?

There are SO many like this, but the first that comes to mind is the incredibly popular, incredibly gory SAW franchise, a villain with that unforgettable catch phrase – "would you like to play a game?" There's something extra sinister about this kind of playfulness linked with violence, and subjecting your victims to emotional distress almost more than the physical pain – as they agonize over their own choices – what did I do to get into this mess? or what will I do to get out of it?
It's a villain who is exploiting people through their most vulnerable points – the scariest threat of them all.

All of these horror formulas can be linked back to this film, other films like it from that era, and their own inspirations. At the end of the day there is a human quality to what sticks, and that is what makes films like this – without CGI and without color – still just as entertaining as anything else. And especially when you can view it from the lens of all that there is to appreciate.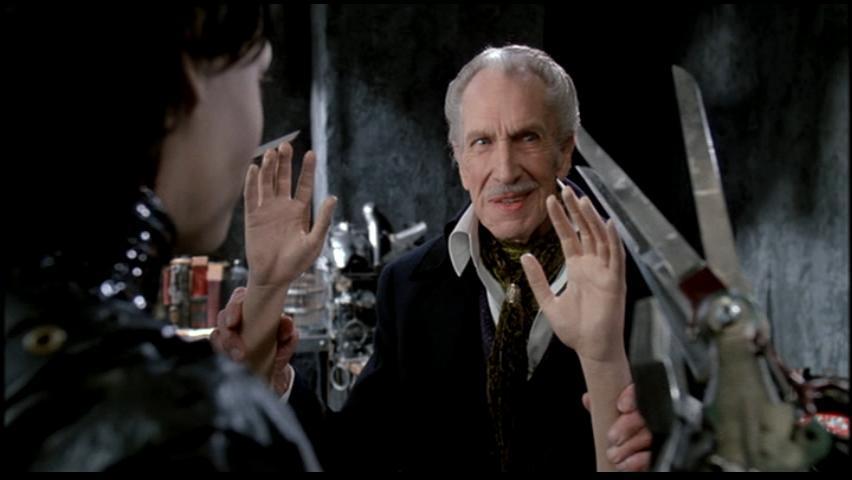 Next we have…
"Elvira's Haunted Hills" (2001) created by Cassandra "Elvira" Peterson.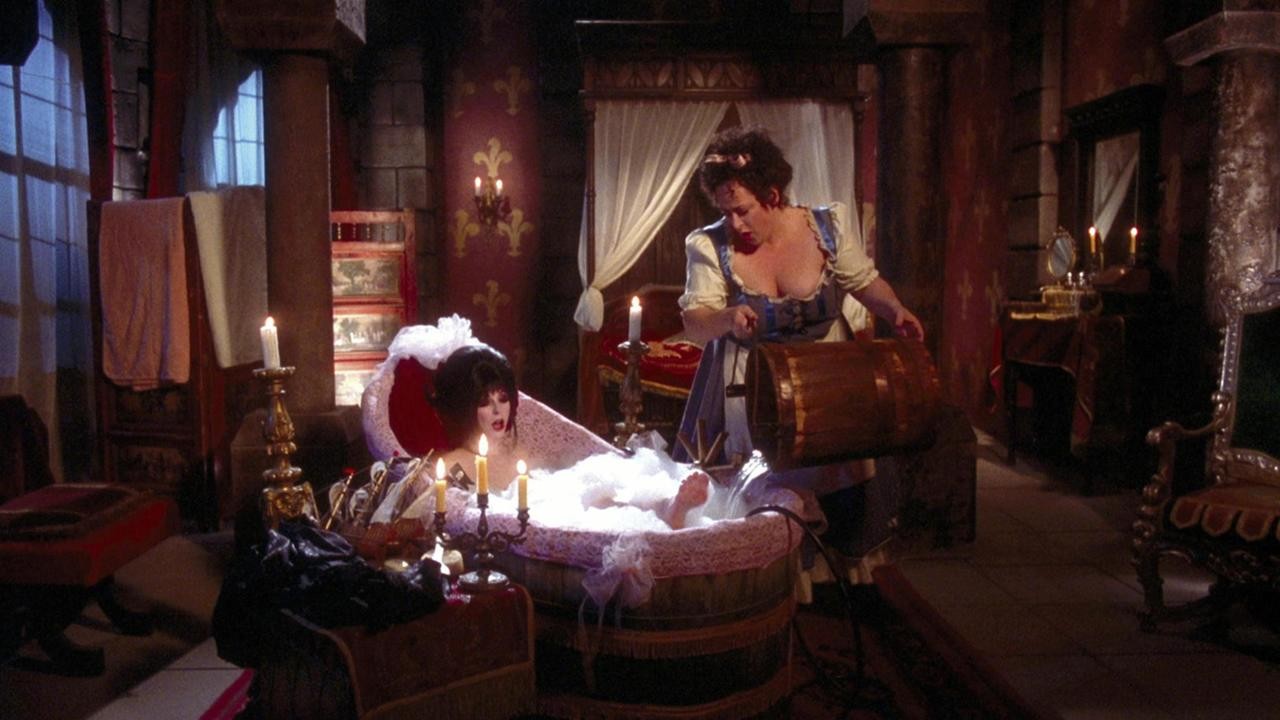 An example of a parody movie that leans too hard into parody and relies too heavily on the iconic imagery of Elvira… they forget to do anything else!
Where I understand the nods they were making to movies of Vincent Price and classic B+Movie Horror, it still falls flat because its either too subtle or too overt, and seems to forego the wit, camp and electricity that Elvira usually brings to the screen. Easy issues with it include Elvira's personality transplant (she is suddenly very mean and snobbish), the complete lack of explanation for her sudden existence in 18th century Romania, and the chaotic slapstick humor that never feels grounded enough to be funny.
Make it Mars Attacks! or Cabin in the Woods! Two very different types of parody/satire, but both would better fit the characterization and context of Elvira and could be developed into a horror.
More of Elvira & her Haunted Hills to come – so don't be too disappointed in this 2001 Disney channel movie knock off.

At least there is this ending scene:
Sources/Further Reading:
https://houseonhauntedhill.fandom.com/wiki/House_on_Haunted_Hill_(1959_film)
House On Haunted Hill – Wiki Fandom