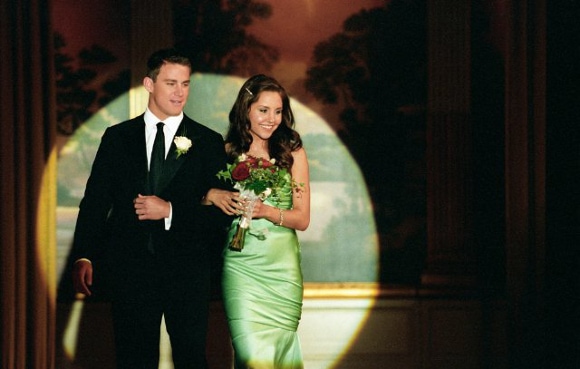 Shakespeare Series #1:
"She's The Man" (2006) directed by Andy Fickman is a modern classic that became an instant audience favorite upon its release, topping charts for its first three weeks, and becoming a moderate commercial success, grossing $57.2 million against a budget of $20 million. If you were a teenager in 2006, you probably know that this was on of the most quoted movies of its time – "I like gouda," "It absorbs right up," "welcome to Illyria… welcome, welcome, welcome, welcome," "Look at the booty on that blondie," "Appealing guy… man, guy-man" and so may more became a part of the middle and high school vernacular for nearly all of 2006 and maybe even most of 2007. Most of the teen comedies that were born in the early 2000's aged poorly, often relying on lazy offensive humor. This, surprisingly, ages better than most. Written by
Karen McCullah is an American screenwriter and novelist most known for co-writing comedies such as "10 Things I Hate About You" (another we will be talking about in this series), "Legally Blonde," "Ella Enchanted," "The House Bunny," "The Ugly Truth" and "She's the Man" with her screenwriting partner Kirsten Smith (who worked on "Legally Blonde" & "Ella Enchanted"). Though mistakes were certainly made, there is a pattern in her films of attempting to subvert gender stereotypes (in "Legally Blonde," Elle Woods proves her passion for fashion does not mitigate her intelligence and in "The Ugly Truth" there is constant discourse about the male vs. female approach to sex and dating) and several modernized adaptations on classic literature (the two aforementioned Shakespeare and the fairy tale inspired "Ella Enchanted"). Many of the choices made for "She's the Man" worked well in the task of not only updating Shakespeare's "Twelfth Night" (also titled "Twelfth Night or What You Will") without being distractingly obvious or absurd, but also feeling entertaining and comedic by modern day standards.
In the classic play, the character Viola is separated from her brother Sebastian who is lost at sea, and goes into disguise, not as her own brother, but as a male character named Cesario for the purpose of survival and to join the service of the Duke. "Cesario" is enlisted to assist the Duke in winning the affections of Olivia who ends up falling in love with Cesario instead, resulting in a classic Shakespearean love triangle. In "She's The Man," our lead Viola Hastings (Amanda Bynes) is faced with the disappointing news that the girls soccer team at her high school is cut, and despite being "better than half the guys," the boys teams coach and her own boyfriend refuse to let her join, she sets out to prove that she is good enough by taking matters into her own hands. "If you can't join 'em, beat 'em," she says, after realizing that her twin brother Sebastian is supposed to be starting at a new school, Illyria, but first is going to be gallivanting around London for two weeks to play music. Viola decides to disguise herself as her brother, go to Illyria where no one would know the difference, and play on the soccer team for just long enough to beat them in the championship game against her now-ex boyfriend at Cornwall. Upon arrival, she is assigned to be roommates with Duke Orsino (Channing Tatum in his breakout role), who has a crush on a girl in their class, Olivia (Laura Ramsey), but Olivia quickly develops a liking for Sebastian. Noticing this, Duke offers to help Sebastian get onto first string of the soccer team if he, in return, puts in a good word about him to Olivia.
Things that work:
[Most of] the comedy remains untouched. The way that Amanda Bynes completely nailed this character and translated Viola's goofiness into Sebastian's awkwardness was flawless. It also helped to avoid heavily characterizing "Sebastian" in a way that could come across as painfully offensive to queer/trans communities because the character is so unique. With the super strange and inconsistent Southern accent, the attempted swagger and constant mug, the comedy is derived from the person and not the fact that a gender swap has occurred. It also helps that Amanda Bynes had the comedic sense to be able to improvise a lot of character moments and made much of the humor feel effortless.
Channing Tatum. At times, the acting is sub-par, but it sort of just sort of comes across as him being insecure which bolsters that trait in his character, and his "sensitiveness." He is too old for the role (like most "teenage" movie characters), but he doesn't seem to look that much older than the rest of the cast in my opinion, so it goes unnoticed. Not to mention, he has the heartthrob star quality that made people fall in love with him, a required piece of the puzzle when trying to draw audiences in the 2000's.
The Shakespeare references were incorporated naturally. Viola, Sebastian, Duke Orsino, Olivia, Toby, and Andrew all kept the same names in the movie as in the play and "Cesario" was included as the name of the pizza place where many of the social interactions take place. In the ancient Greek era, a region called Illyria was located off the Adriatic Coast in territory that now includes parts of Croatia, Serbia, and Bosnia, as well as other regions, which is where the play is set – and here, it is the name of the school. It is possible that the name Cornwall came as a reference to another adaptation of the play "Twelfth Night" made in 1996, which was set in Cornwall in the UK.
Everything about Eunice played by Emily Perkins. Bynes, David Cross (who plays the Dean), and Perkins are the characters who improvised a significant amount of the dialogue. I love that she got hers in the end by ending up with Toby.
All the comedy. There are so many one-liners in this – it really is easily one of the most quotable movies of the 2000s.
The way that the story revolved more around Viola proving herself an equal and paving the way for women in soccer in this particular school than the love story.
Malvolio the spider.
Mistakes that were made:
The homophobia and gay panic: There are consistent homophobic jokes (see: every time Viola forgets she is in disguise and flirts with Duke and he acts physically scared). There were no gay characters, just some "queer coding." If they were going to lazily have these jokes in the film, there should have been enough LGTBQ characters to affirm that demographic and provide balance. There was a missed opportunity to have Olivia realize that she was gay, or bi, after having fallen for a woman dressed as a man, or let their chemistry play out a little bit. It was reductive to have her character immediately fall in love just as easily with Viola's brother – what, just because his name is Sebastian?
There was a general lack of diversity in the film and the two characters of color were given minimal dialogue or autonomy and were sidelined for most of the film.
The entire finale (not final half, but basically, starting at the big soccer game) fell apart in a lot of ways. Not enough to ruin the movie, but mistakes were made. The public outing of what could have been a trans individual is incredibly problematic. I understand that it was required to lead to the comedic confusion resulting in the amazing line, "Is it just me or does this soccer game have more nudity than most?" but the reality is that it feeds into the mistaken and outdated idea that a persons genitals define gender – if you have a penis, that proves you are a boy; if you have boobs, you are a girl. It isn't necessary and defeats some of the attempts made earlier in the film that work to break cis-normative ideas about gender, like when Viola as Sebastian is caught talking on the phone about not wanting to wear heels, "because they are a male invention to make a woman's butt look smaller… and to make it harder for them to run away!" and the principal defends him, saying, "Have you ever tried to run away in heels, Malcolm? Not that easy… not that easy…" There were opportunities for them to continue with this kind of push-back and they undid it with this final act. Next, the tone suddenly shifts to romantic and serious, blatantly missing opportunities to be realistic which would have also included the type of humor that the movie played into all along. When she sends him Gouda and he doesn't even crack a smile? I don't buy it. Later, in the garden, he says, "Maybe if I had known you were a guy, we wouldn't have talked like we did." I actually needed her to make fun of him and say, "Yeah, because you are actually terrible at talking to girls," or something along those lines, but she doesn't go there and the whole interaction between them suddenly feels really formal, but then they kiss. Not only do I wish that Viola and Duke had a more playful exchange and showed some real chemistry as themselves, but I also wish we would have seen some laughs and interactions between the other characters who were involved and duped by the charade. It all gets kind of rushed in order to let everyone pair up and wave at each other during the debutant ball in the end, but the tonal change is annoying.
Julie Hagerty is always great, but she is underused. Her and Viola have a disgruntled relationship because of her archaic views on feminism, which leads to a few plot points, but their relationship doesn't get fully fleshed out and in the end is not resolved (Viola, after standing up against it the whole movie, ends up dressing up and participating in the debutante ball), so maybe it would have made more sense to rewrite her character as another teacher at the school.
Could we have set this in college and had the same film, but it might have made more sense if they were going to be living in dorm rooms, have extremely high stakes with the sports team, including stadium seating and scantily clad cheerleaders?
There was a lot going on already, so I understand why this was not done, but it may have been nice to have larger roles for Kia and Yvonne, where Viola could have leaned on them to discuss her frustrations with what she was witnessing about how men behave behind the scenes or somehow help them also find a way to play soccer again.
Fun Facts:
Amanda Bynes urged for Channing Tatum to get the role.
"I totally fought for Channing [to get cast in] that movie because he wasn't famous yet," she said. "He'd just done a Mountain Dew commercial and I was like, 'This guy's a star — every girl will love him!' But [the producers] were like, 'He's so much older than all of you!' And I was like, 'It doesn't matter! Trust me!'"
Bynes and Tatum trained for multiple hours each day to prepare for their roles as soccer players. However, the film rarely shows them playing soccer themselves. Specifically, in the major moments, they are always either showing their feet or their face, but not both.
Channing Tatum was a dancer in real life and went on to star in the first "Step Up" of the franchise. Robert Hoffman who plays Justin in the film was also a dancer, and followed in his co-stars footsteps, starring in the 2nd of the franchise: "Step Up 2: The Streets" (where Tatum makes a brief cameo). Both actors perform tricks learned from dancing during the soccer games in "She's The Man."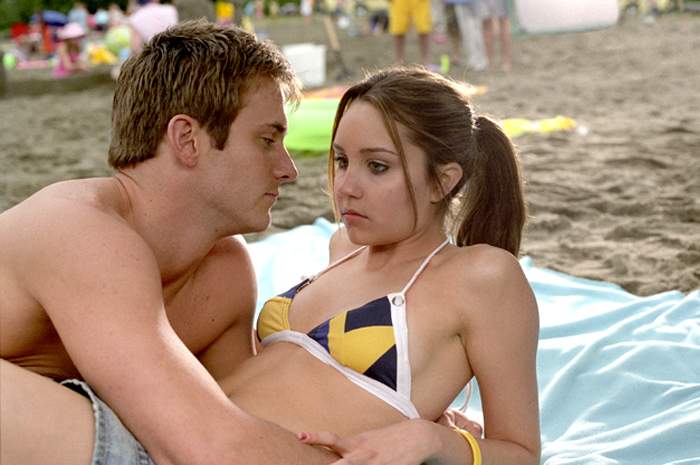 Apparently, during his audition, Tatum didn't know he was supposed to take off the plastic applicator, so he stuck the entire tampon up his nose.
In a 2006 interview with MTV, Bynes said the producers tried to get pop singer Jesse McCartney to play Sebastian since they thought he looked similar to her, but she said McCartney was busy at the time. Producers ended up casting actor James Kirk, who Bynes said "had oddly similar features" to her. It is very likely that Jesse McCartney turned down the role because it conflicted with his cameo on "The Suite Life of Zack and Cody"……….lol.
The scenes of Viola walking behind men and imitating their walk during her "make-under" were taken from candid camera footage where Amanda Bynes did this to strangers in Vancouver and it made it into the film.
Brandon Jay McLaren who plays Toby can recently be recognized in the Netflix series "Firefly Lane" as Travis, a love interest of Kate Mularkey.
Monique Valentine is played by Alexandra Breckenridge, who is now more recognized as Sophie from the popular NBC series "This Is Us" and the new Netflix series "Virgin River."
Costume Ideas:
Illyria students would be hilarious (as mentioned in a podcast called "The Bechdel Cast"). Or the Illyria soccer team during the Illyria vs. Cornwall game because of this wild face paint.
Food or Drink Pairing:
Anything with… Gouda. Melt it and eat it on a grilled cheese or mix into homemade mac n' cheese.
This movie is fantastic and it kind of disappeared from the conversation for the past decade, but I have a feeling that the minute it is put on Netflix or another streaming service where it is more accessible, it will get a resurgence.
Update: I recommend some of these podcasts where I got some of my information, but also just listened to after watching to bolster my "She's The Man" moment:
The Bechdel Cast + their Instagram
The Popcast + their Instagram
Movies That Raised Us episode + their Instagram
Update #2: (Sorry I do this a lot)
While listening to the aforementioned "Movies That Raised Us" episode, they discussed the history behind heels & I decided to do some light research, as follows:
Heels were actually a male invention for men, popular with kings and other noble and wealthy men, theorized to be developed as a method of straddling stirrups for equestrians or for cowboys to provide better stability. They also were used to allow men to stand up in their stirrups and better use their weapons during war.
Women in the 1700's used high heels as a way to make their feet appear smaller (not their butts!), but the first recorded high heel on a woman was worn by Catherine de Medici in the 1500s. Before this, women only had platform shoes (up to 20 inches tall!) called "chopines" often worn by prostitutes.
So while I love Viola's resistance to the heel & fully support her stance that she shouldn't have to give in to societal pressure to wear anything she doesn't want to wear and MOST THINGS are invented by men at the inconvenience of women, in this case, it appears it was not. However, men have been the main influence on culture of the 20th century which urged women to dress up and wear heels, such as to the office, despite it being far less comfortable than men's required dress ware.
Source: The Fact Shop