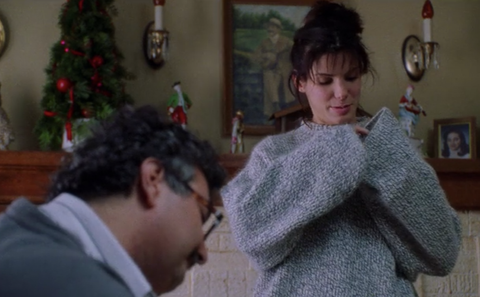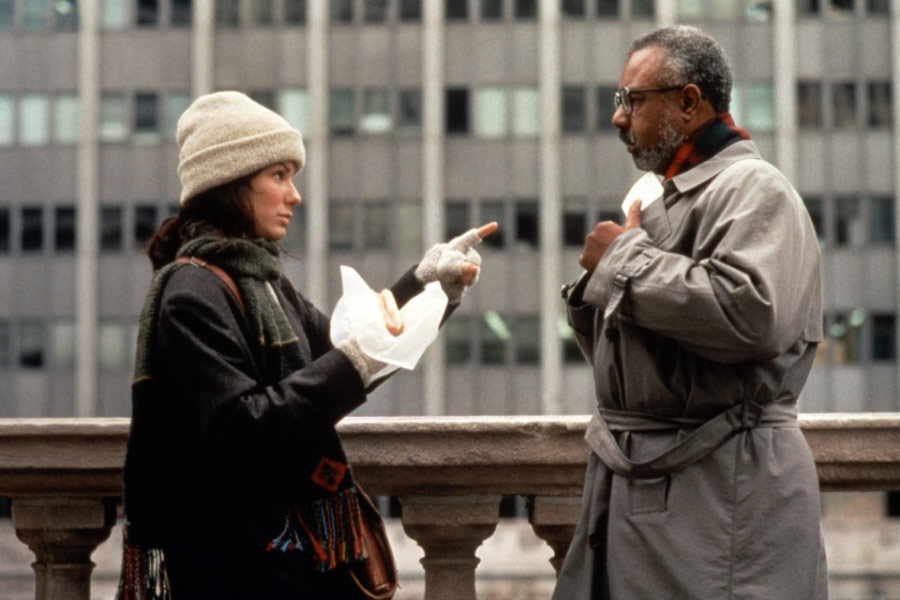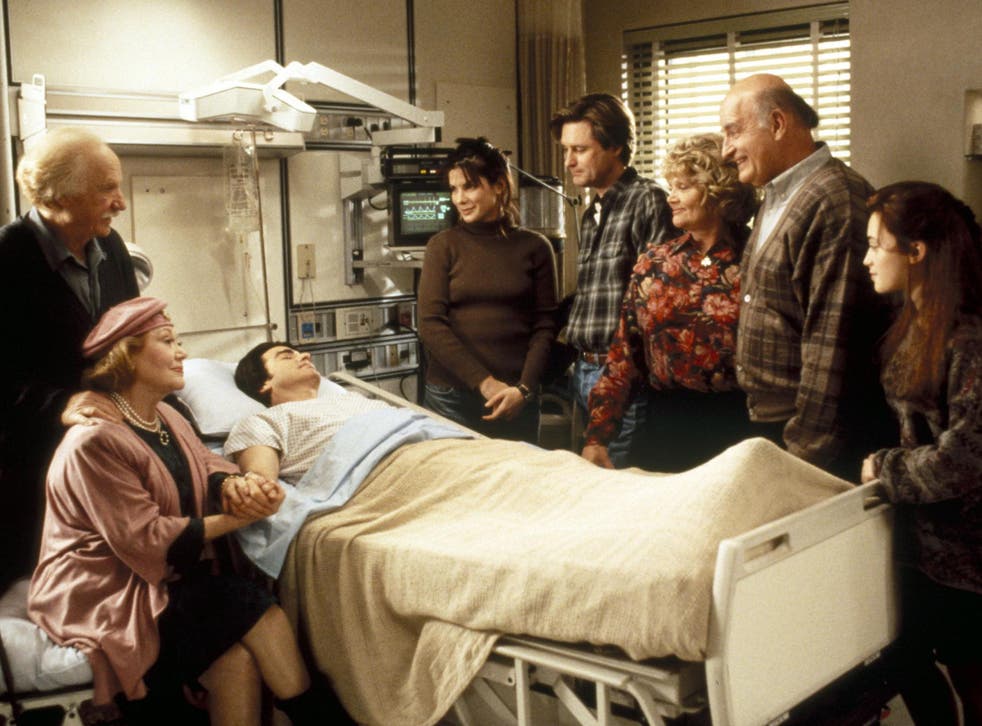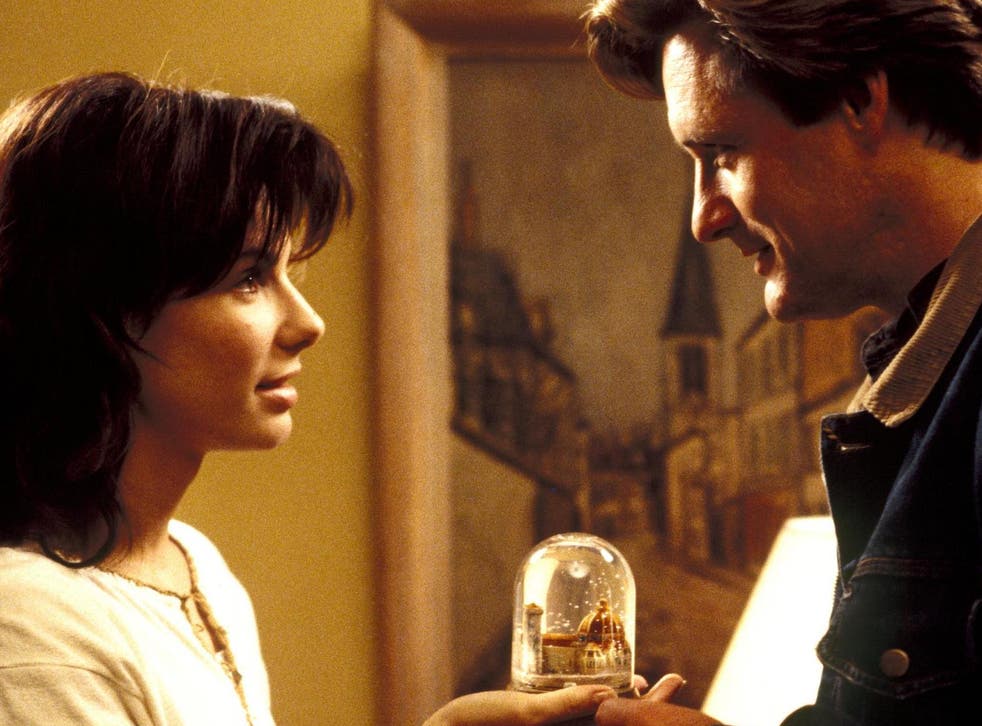 Holiday Hidden Gem #1:
"While You Were Sleeping" is a 1995 classic Christmas rom-com, directed by Jon Turteltaub, who is responsible for Cool Runnings, National Treasure franchise, The Meg, & The Kid.
Who Could Have Been?
Lucy Moteratz (Sandra Bullock) could have been played by Demi Moore, Nicole Kidman, Julia Roberts or Meg Ryan.
Jack Callaghan (Bill Pullman) was almost played by Matthew McConaughey, Russell Crowe, James Spader, Dylan McDermott, Harrison Ford, Patrick Swayze or Dennis Quaid.
Peter Callaghan(Peter Gallagher) was almost played by Pierce Brosnan.
Frederic Lebow, who wrote the movie with Daniel G. Sullivan initially jokingly called the movie "Coma Guy" and so, around LA, they were nicknamed the Coma Guys.
Lebow also revealed the film's plot was inspired by a joke he once made about his own love life, explaining, "I remember at the time Dan was married, and I was having trouble getting a date. I said something like, 'I'm such a loser, I couldn't even get a date with a woman in a coma'. Dan started laughing, and we started picking at that idea."
The original version had the woman in a coma with the man pretending to be engaged to her.
According to Lebow, Bullock reached out to the studio about starring in the film after reading the script on the set of Speed, with Lebow claiming, "Sandra contacted the studio and said it was just the kind of thing she wanted to do, that she could relate to so much of it, especially the loneliness, the importance of family."
One of the writers had a bittersweet experience with this film & his own family life:
Fred Lebow said, "My biggest fan was my dad. He'd been in bad health for some time. He used to watch all the entertainment shows on TV, and he'd always give me pep talks, saying, 'Someday I'll be watching news about you on these shows.' He died the night before I sold WYWS. Everyone wanted me to do interviews and so on, so it was very hard. It felt quite empty at the time. Dan had the opposite experience: His wife had just had a baby, and his brother won a couple thousand dollars in the lottery!"
"How that evolved was, once we flipped the 'coma girl' to a 'coma guy', and we were no longer 'creeps', we realised a female character would be softer than a male character in that role. On the way to a meeting at one of the studios to pitch the story, we had to figure out quickly what Lucy did for a job. We just randomly started rattling off obscure jobs in Brooklyn, and came up with a token booth attendant in a subway. Once we did that her character came to life: someone stuck all day in a glass bubble watching the world go by around her, which led to her being in her own isolated world, alone without family."
The film earned Sandra Bullock her first Golden Globe nomination.
Enjoy these movie clips:
https://www.youtube.com/watch?v=jEjibbRv8ds
https://www.youtube.com/watch?v=RRR4to6KcOQ
https://www.youtube.com/watch?v=l6aiXA5pIgM
Movies with Messed up or Bizarre Plots That Somehow Work (as written in by followers at Ingloriousbaguettes instagram account):
Return To Me
Overboard
50 First Dates
Failure to Launch
Barton Fink
Babe
Wes Anderson – ALL
Toy Story
Young Adult
Adaptation
Mrs. Doubtfire
Beetlejuice
Episode Sources & Further Reading/Listening:
https://open.spotify.com/episode/3mV2OCoOtsSFW7WECr48QH?si=40dd63943821448b
https://open.spotify.com/episode/6dx8FIwqAJsvmWX051TEYf?si=9dfade3e6a8145c1
https://open.spotify.com/episode/57Dkfi9t5NKy1oPKyNrihi?si=41f5527bd29e4961
https://www.eonline.com/news/1142828/don-t-sleep-on-these-25-while-you-were-sleeping-secrets
https://www.imdb.com/title/tt0114924/trivia
https://en.wikipedia.org/wiki/While_You_Were_Sleeping_(film)
https://www.buzzfeed.com/declancashin/i-was-gonna-marry-that-guy
https://www.vulture.com/2020/03/peter-gallagher-absolutely-remembers-while-you-were-sleeping.html
https://www.elle.com/culture/movies-tv/g19482720/every-sandra-bullock-while-you-were-sleeping-is-pajamas/