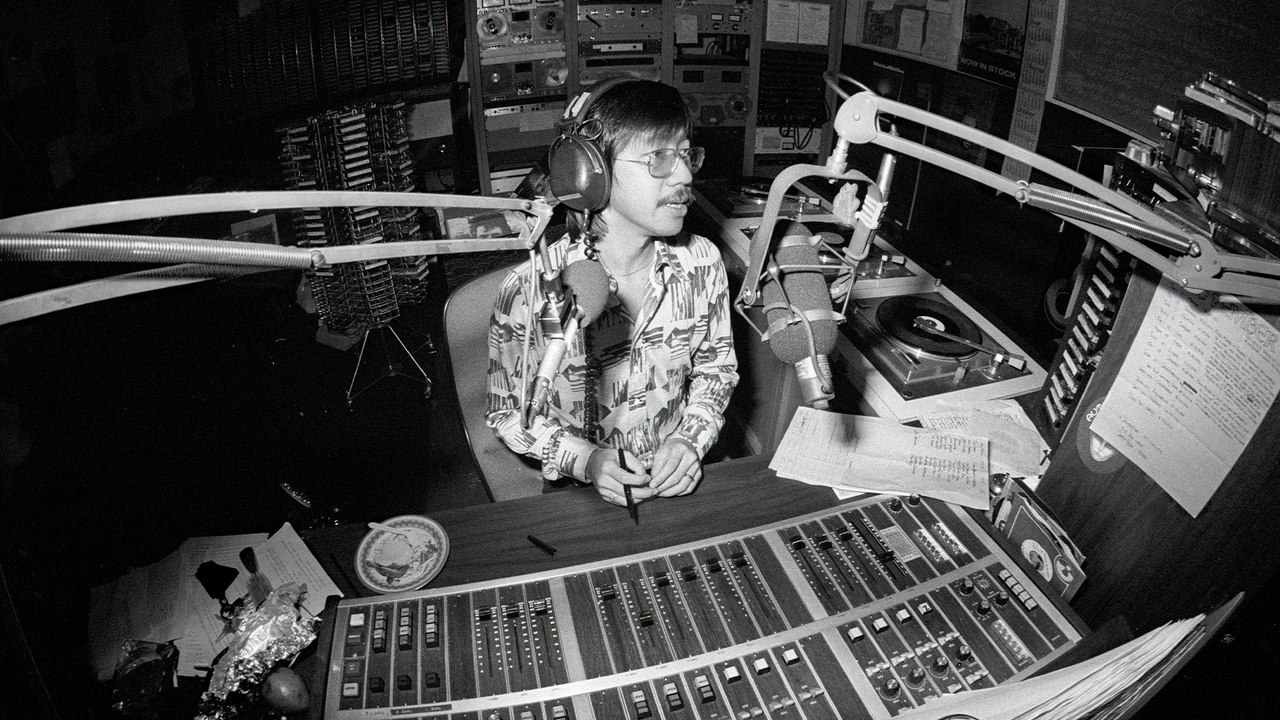 Tribeca Film Festival Screener #4:
"Like A Rolling Stone: The Life & Times of Ben Fong-Torres" (2021) is director Suzanne Joe Kai's intimate chronicle of the life that was considered the beating heart of one of the most formidable music and culture magazines of all time.
Recently, I read a biography in the same vein as this film: "Sticky Fingers: The Life & Times of Jann Wenner and Rolling Stone Magazine" by Joe Hagan. Though, the book focuses more intently on the founder and his adventures and misadventures, Ben Fong-Torres makes plenty of small appearances in the book, specifically for his most intimate interviews that he was able to get (at times to the chagrin of his interviewees who would open up so blatantly and allow for him to snoop around their homes while apparently forgetting that he was a journalist).
In April 1970, Ben Fong-Torres interviewed Sandy Bull, who he described as a "tanned, lanky figure who hides his almost Oriental eyes behind a pair of tinted rimless glasses" and whose arms were covered in heroin tracks. The story was titled "Sandy Bull, I Thought He Was Dead."
When the now well-established Annie Leibovitz was just getting started, she was always on projects partnered with Fong-Torres. Nicknamed Natasha Nikon, she at one point described the experiences of her career as having little interested in rock and roll, but the work exposed her to a new lifestyle: "like members of the Jefferson Airplane lying on a water bed smoking joints while Ben Fong-Torres asked them about their latest album."
One excerpt from the book that paints Fong-Torres in a potentially negative light goes on to say: "Fong-Torres's journalism didn't respect many boundaries, as Jackson Browne soon found out… [after experiencing a positive interview with the young Rolling Stone reporter Cameron Crowe – whose journey inspired the 2000 film "Almost Famous" – Crowe's editor asked for more material]… 'They sent Ben Fong-Torres to my house to interview me, to touch it up, to beef it up,' Browne said, 'And it was the same day that Annie came to shoot me. I went to the store, and Ben Fong-Torres went into my house alone. He literally came into my bedroom… he wandered through the whole house, he described the contents of the house, he wrote down shit that I had in my fucking notebook. I felt so violated. Like, I'm going to kill this guy. I'm gonna walk to San Francisco and walk across the fucking floor and deck this motherfucker.' The story, which had Cameron Crowe's name on it, said Browne had, 'pollinated every virgin in Southern California' and was currently working on a new song, the lyrics of which Fong-Torres copied directly from Browne's open notebook: 'In my early years I hid my tears / And passed my days alone / Adrift on an ocean of loneliness / My drams like nets were thrown" (page 227).
Speaking of "Almost Famous," Ben Fong-Torres was created as a key character representing the magazine in the film, the one who says, "That's Crazy…" about everything he hears.
In the documentary, when speaking about this type of cameo, Fong-Torres hilariously comments that the only thing he didn't like about this on-screen version of himself was the shirts.
Fun Facts:
His foray into journalism was bent on not leaving behind his culture and family in Chinatown in San Francisco and their struggles.
He began writing for Rolling Stone magazine in 1968, in its eighth issue, but during that time had a full-time job at another publication: Pacific Telephone's employee magazine. Despite this, as a passion project, by night, he was a volunteer editor at East West, a bilingual Chinatown newspaper. In May, 1969, Ben joined Rolling Stone as news editor.
After tragically losing his brother to gang violence, Fong-Torres felt especially moved to carry on his brothers' fight for justice in the Chinese American community, and has done so ever since.
During his time at Rolling Stone Magazine (from 1968 – 1981), his interview subjects included Bob Dylan, the Rolling Stones, Ray Charles, Paul McCartney, Elton John, Stevie Wonder, Bonnie Raitt, the Jackson 5, Linda Ronstadt, Neil Diamond, Diana Ross, Marvin Gaye, the Grateful Dead, Ike & Tina Turner, Diane Keaton, and Steve Martin.
His 1973 Ray Charles interview won the Deems Taylor Award for Magazine Writing in 1974.
During the interview Fong-Torres thoughtfully balances the music, the history (of his drug abuse and foray into a healthier lifestyle and perfectionism), as well as the famed artists' miscellaneous interests. Charles talks about his affinity for chess ("he admired Bobby Fischer for insisting on championship playing conditions").
In one of the more profound parts of the interview, Fong-Torres asks, "A lot of people have asked you to define soul. I'd like to get a definition of beauty" to which, Charles responded: "If you're talkin' about physical beauty, I would have to say that to me beauty is probably about the same thing that it means to most people. You look at them and the structure of their face, the way their skin is, and say like, a woman, the contour of her body, you know what I mean? The same way as I would walk out and feel the car. Put my hands on the lines of a car, and I'd know whether I'd like it or not from the way the designs of the lines are. As I said, I was fortunate enough to see until I was about seven, and I remember the things that I heard people calling beautiful." Fong-Torres clarifies: "How about beauty in music?" Charles goes on to say: "I guess you could call me a sentimentalist, man, really. I like Chopin or Sibelius. People who write softness, you know, and although Beethoven to me was quite heavy, he wrote some really touching songs, and I think that Moonlight Sonata – in spite of the fact that it wound up being very popular – it's somethin' about that, man, you could just feel the pain that this man was goin' through. Somethin' had to be happenin' in that man. You know, he was very, very lonesome when he wrote that. Anyway, I thought that with the exception of just two or three compositions, he was a little bit heavy for me. Just like from a technical point of view, I think Bach, if you really want to learn technique, that was the cat, 'cause he had all them fugues and things, your hands doin' all kinda different things. Personally, outside of technique, I didn't care for Bach, but I must say, in order for you to make your hands be able to do different things from each other, he was the greatest in the world for that."
4. Ben has co-anchored KTVU-TV's coverage of the Chinese New Year parades since the Year of the Ox – or 1997. He and co-anchor Julie Haener have won four Emmys.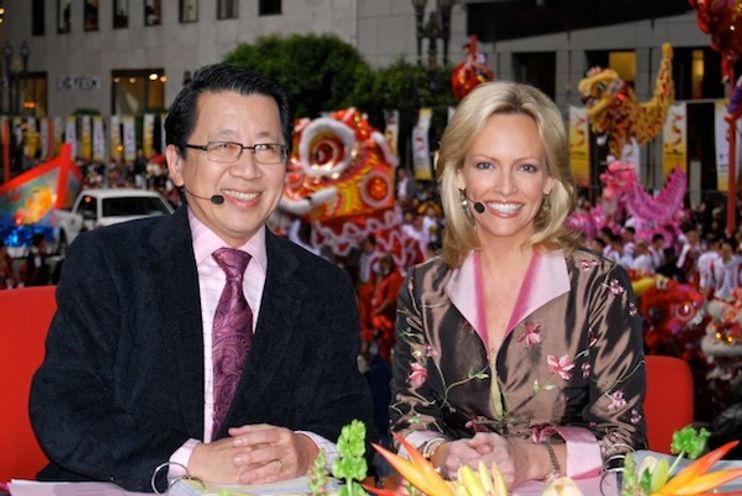 5. Though Fong-Torres has been anthologized in many of other writers books (aside from the one I mentioned), he has also written several of his own.
In 1999, Ben published "Not Fade Away: A Backstage Pass to 20 Years of Rock & Roll," which was followed by a second collection, "Becoming Almost Famous," in 2006. He wrote "The Doors by the Doors" (2007) and "The Grateful Dead Scrapbook" (2009). His most recent book is "Willin': The Story of Little Feat."