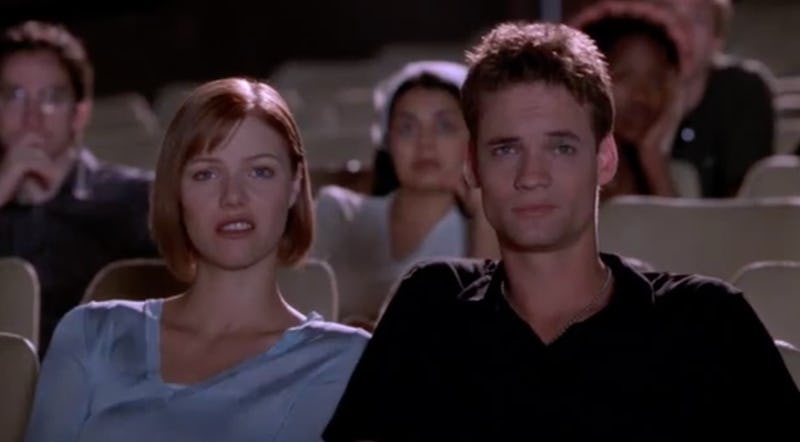 Shakespeare Series #7:
"Get Over It" (2001) directed by Tommy O'Haver is a modern take on one of the most fun Shakespeare plays: "A Midsummer Nights Dream" and in a clever nod to the original, the actual story is woven within the school play of the same production as there are obvious parallels between the characters in the film and their parts in the play.
The film delivers a stacked cast including Kirsten Dunst, Ben Foster, Colin Hanks, Mila Kunis, Zoe Saldana, Shane West and Martin Short, who all give fantastic, underrated comedic performances. "Get Over It" is a theatrical whirlwind of classic teen movie tropes and fantastical dream sequences.
What Worked:
The introduction where Vitamin C appears to serenade a forlorn Ben Foster as he walks down the driveway.
Berke's parents in this (played by Ed Begley Jr. and Swoosie Kurtz) are perfect. I specifically would like to address the part when they come home to find high schoolers throwing a house party in their home, and Berke mentions that a girl named Judy took a shit in their pool. Begley says "I'll go get the skimmer."
Martin Short.
The accident prone hot girl played by New Zealand model who made cameos in plenty of comedy and action films throughout her career, Kylie Bax.
Shane West's character dons a bizarre nondescript accent that he explains away as having developed after living in different parts of the world growing up, which is actually hilarious. It is so on-brand with his character to develop an accent to appear cooler than he is, like the people who study abroad and then come back and never talk about anything else. The other characters make jokes about it throughout: "What's up with this accent?! It sounds like Madonna."
Shane West's band LUV S.C.U.D.
Kirsten Dunst has never looked better, and her character is so lovely in this! It is nice to see her play a high schooler that is neither morbidly depressed and mysterious nor over-the-top and vapid.
Mistakes Were Made:
Like it seems every movie of this time, it could use more diversity and LGTBQ characters.
The part where people throw up in the punch bowl and then drink it and then reference the chunks is abhorrent. Night ruined when that happened. Disgusting.
There's plenty that I could see people not loving about this movie, but it is a good example of a hit or miss. People will either love or hate. Every choice, even the silly ones, were intentional. Most of the comedy holds up and they don't rely on too many obvious stereotypes or offensive comedy, so it works.
The kiss between Mila Kunis and Sisco was so horrifying and must we make everyone pair up at the end of every rom com ever despite their complete lack of chemistry and prior romance throughout the entire rest of the film!?!?!
Fun Facts:
Kirsten Dunst and co-star Ben Foster dated from late 2000 to early 2001.
2. When Berke auditions for the musical, he sees a girl wearing a Big Red T-shirt and randomly sings the Big Red jingle with the help of Kelly, Basin and all the other students. Big Red is also the name of the previous cheerleading captain in Bring It On (2000), another movie which Kirsten Dunst starred in.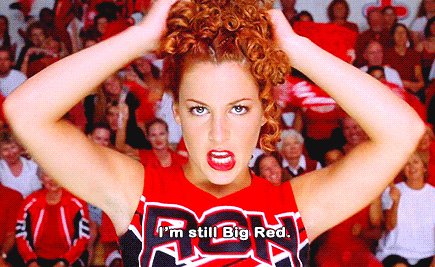 3. Singer Sisqó made this movie just before he gained fame (briefly) for "The Thong Song".
4. Late singer and actress Aaliyah (below) was considered to play the role of Maggie in the film, but the part was given to Zoe Saldana (bottom).
5. In the ending credits, it says: "no animals were harmed in the making of this film however, we did manage to sprain two ankles, break one wrist, squirt one extra in the eye with chili and drive our upm into insanity".
Costume Design/Cosplay:
The costume designer Mary Jane Fort is the same person responsible for the costumes in "Bring It On" (2000), "Mean Girls" (2004) and "Like Mike" (2002).
There's some pretty fun costumes in this, specifically throughout the theater sequences.
Film Food and/or Drink Pairing:
HIBACHI (or at-home sushi more realistically) is a must because of this scene: